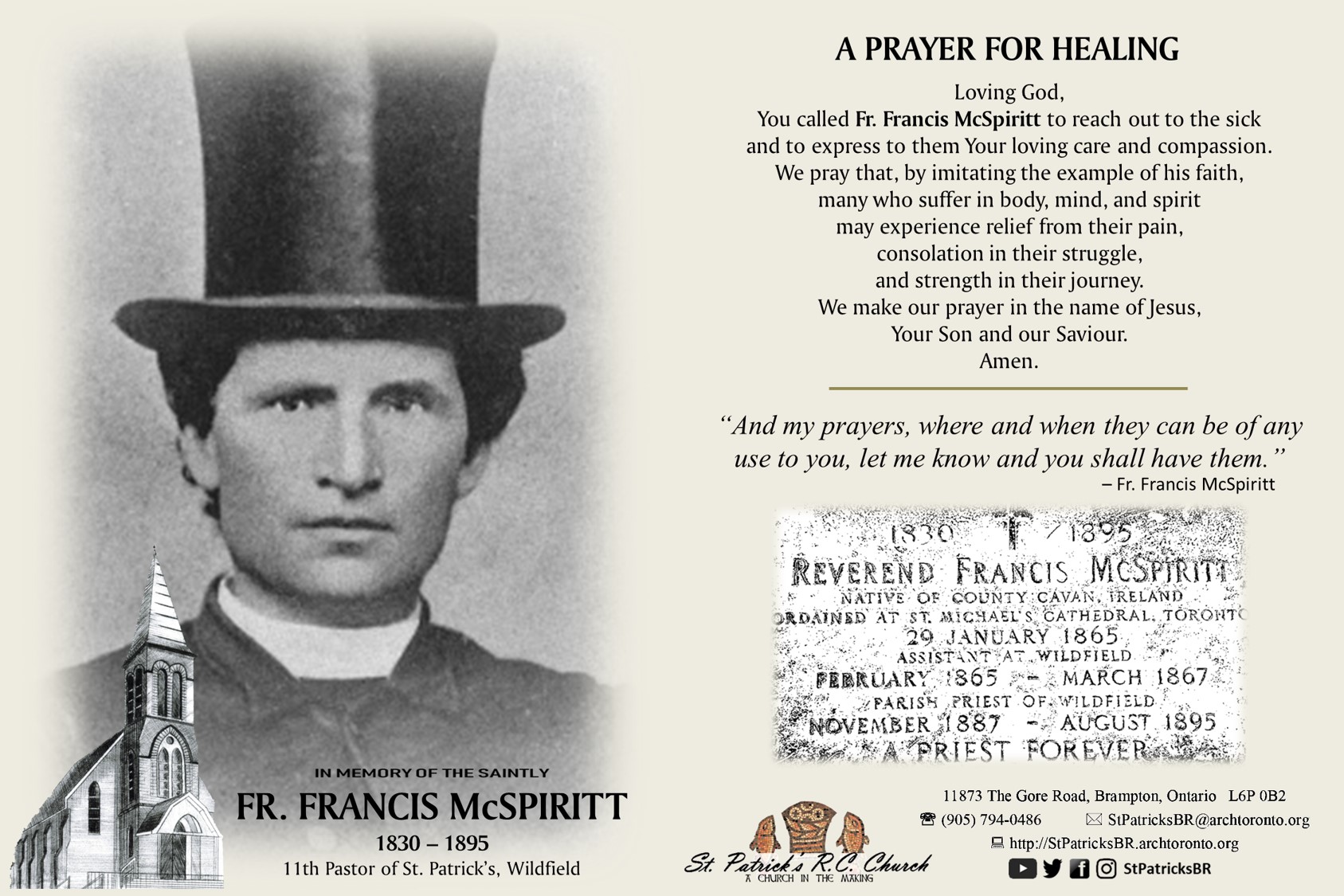 Copies of this prayer card is available.
Please contact the parish office to arrange for a pick-up.
William Perkins Bull, a historian of Peel Region, researched the life of Fr. Francis McSpiritt and wrote about his life in his historical collection of the region. He dedicated a chapter to Fr. Francis McSpiritt called The Miracle Worker. The text can be found in our local archive here in Brampton (P.A.M.A), but we are able to supply you with a digital copy here on our website.